The General Practice Podcast LIVE Event: The Future of General Practice
What is this event for?                                                                     Register Today

General practice is changing.  The profession is currently in crisis; there are insufficient GPs, the needs and wants of the new generation of GPs are different from the older generation, and the mounting financial challenges are driving experienced GPs away. This, coupled with a changing NHS landscape including new models of care, the rise of STPs and a requirement for 7 day working, is determining a new future for general practice.  But what will that future look like? How exactly will the changes to general practice take place?

The aim of this conference is to find out. Specifically, we will be exploring:



How the model of general practice is already changing


The future impact of new roles and technology on general practice


Whether operating at scale, or in new models of care represents the future of general practice


What the route map over the next 10 years is likely to be for general practice


Why this event?
This event will be unlike anything you've attended before. Why? Because we've drawn together some of the most highly-regarded and progressive thinkers in general practice; leading-edge practitioners who are helping to shape the future. This is your unique opportunity to interact in a protected space with the people and new ideas influencing that future. Can you afford to miss it?
Programme
The full programme for this event is available
here
Who is this event aimed at?
If you are working in, or with an organization where you are dependent on a healthy future for general practice (whether it's in a practice, in a super-practice, a CCG, a federation or any of the new models of care) then this event is aimed squarely at you. If you want to understand this future and how we can get there, then please join us on March 15
th
.
Our Speakers – a wealth of innovation
This event is inspired by the General Practice Podcast, a free weekly podcast discussing all aspects of innovation in general practice with over 22,000 downloads to date. We have recorded 75 episodes and, in doing so, have spoken to some of the most interesting and challenging people working in general practice today.  Our speakers for this event have been chosen from amongst these 75 episodes; the people with the ideas, with proven records of delivering innovation and with engaging stories to tell. We are pleased to welcome Dr Nav Chana, Chairman of the NAPC as our Keynote speaker, we are also delighted to welcome Dr Jonathan Cope, Pulse Magazine GP of the Year, Dr Mark Newbold, Chief Executive of Our Health Partnership in Birmingham and Dr Tracey Vell, LMC Lead in Greater Manchester - plus many more. See
here
for more information about our speakers.
About the Venue
Park Crescent Conference Centre is a unique venue in central London, located in the end terrace of the Park Crescent Nash Buildings, in a prestigious location opposite Regent's Park. It forms part of the International Students House charity (ISH), which was established in 1965 and is dedicated to helping international students to achieve the academic, leadership and personal aims which brought them to the United Kingdom.
The conference centre is located opposite Great Portland Street tube station and is within walking distance of four additional tube stations, covering six different tube lines. Kings Cross, St Pancras and Euston mainline stations are additionally within ten minutes' walk.
Click here
to view the transport links to Park Crescent Conference Centre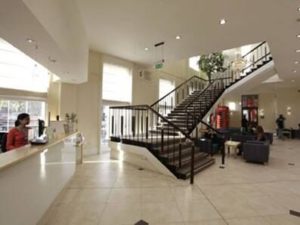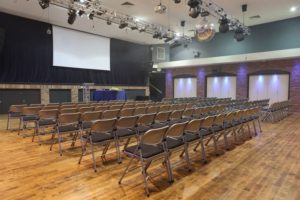 Tickets
Ticket price £175 per person  
If you wish to become an Ockham Healthcare Subscriber and receive our weekly newsletter please subscribe
here
.
If you have any further queries about this event or you'd like to discuss others ways to pay please contact
sarah@ockham.healthcare
Please also enquire about possible discounts for group bookings.
Event Location
Park Crescent Conference Centre
Great Portland Street
London, W1W 5PN
Event Fees:
Standard Price £ 175.00

Days
Hours
Minutes
Seconds