NEW TO GENERAL PRACTICE PARTNERSHIP TRAINING PROGRAMME FOR 2023
In collaboration with THC Primary Care and McCartney Healthcare Associates, Ockham Healthcare is excited to offer the New to General Practice Partnership Training Programme
Training for new partners
Transitioning to a general practice partner includes taking on new responsibilities for a GP Surgery, for the staff members, for the performance of the GP Surgery, and any liabilities. This commitment requires the development of specific skills to be a successful partner, and this Training Programme will provide those skills.
Is this training right for you?
This programme is for anyone who is anyone who is a new partner in a GP practice or considering becoming a partner in a GP practice and wanting to:
Build their leadership and learn new skills
Further understand business management and understand how to take your GP Practice to an outstanding level
What is included in this Training Programme?
Understanding the Business:
• Measuring Success
• Financial Responsibilities
• Partnership in practice
• Leading teams in times of change
Understanding the Environment:
• Organisational structures
• Understanding GP contracts
• Succeeding when under inspections
• Building relationships internally and externally
• Integrated Care and GP Practices
Understanding the Risks:
• Strategic management of change
• Practice mergers
• Implementing your learning and planning ahead
How will you and your Practice benefit?
• Achieve outstanding care for your patients
• Meet the demands of change and manage risks
• Maximise your potential as leader
• Prepare for the future of your Practice
Who will be delivering this Programme?
We have a great line-up that includes an experienced practice manager, general practice partners, finance, legal and business development expert supporting this programme.
Our guest speakers will provide the opportunity to explore specific topics in detail and we will share the details of the speakers closer to the sessions.
Who are the core facilitators?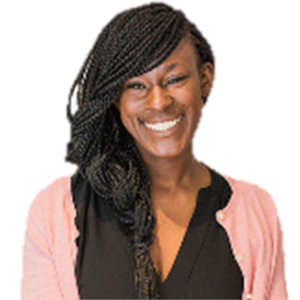 Director of THC Primary Care and Primary Care Network Manager
Tara Founded THC in 2015 and has over 20 years of public and private sector experience.
Tara is a specialist in developing Primary Care Networks, an experienced facilitator and the host of the Business of Healthcare Podcast
Tara is passionate about helping people and giving them the tools, time and support to develop their ideas and bring them to fruition.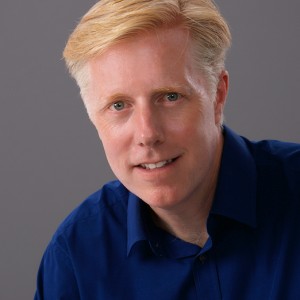 Director and Principal Consultant at Ockham
Ben was a Chief Executive for 8 years in the NHS. He has also been a Director of an acute trust, and has run national improvement programmes.
Ben has extensive experience of working with GPs, and is best known for setting up and establishing Nene Commissioning, first as one of the leading PBC organisations in the country, and then as one of the largest CCGs.
Founding Director at McCartney Healthcare Associates
Robert has developed a wealth of knowledge working in community and primary healthcare as a solicitor. Previous roles as an in-house solicitor and senior manager for one of the largest community health providers in the country and one of the biggest providers of GP, urgent care and associated services.Robert's expertise supports practices with innovative, focused solutions to deliver new ways of working that are as good for patient care as they are for your business.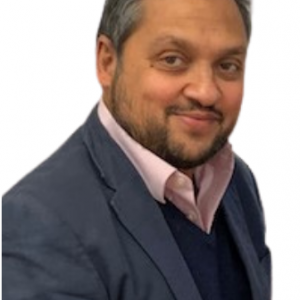 Dr Najib Seedat – Clinical Lead of this Programme
GP Principal and GP Partner
Dr Naj Seedat is a GP Principal and Partner at a large practice in Ilford, North East London.  He is an LMC Board member, was instrumental in the development of the local GP federation, and is a GP appraiser.  He is currently leading the vaccination programme on behalf of 3 local PCNs. He completed the prestigious Cranfield University Business School BGP programme in 2009.
Our core facilitators have worked together for many years supporting GPs, PCNs and GP Federations. They have partnered together to bring their collective partnerships and skills to support you on your journey to partnership.
To find out more about our core facilitators click on Ben Gowland, Tara Humphrey and Robert McCartney.
How does the Programme run?
Registration for the 2023 cohort is now OPEN
The sessions are a mixture of interactive and technical sessions and we encourage active participation
Collaborating and building your network is encouraged and this will be facilitated with tools such as WhatsApp
Q&A sessions will be facilitated by our speakers to offer further support
What is the cost of the Training Programme? 
For those new to partnership, NHS England offers full funding for training, which applies to this course. Find out if you are eligible for NHSE funding by visiting NHS England » New to Partnership Payment Scheme, or email newtopartnershipenquiries@nhs.net for advice
For those who are self-funding, it is £2,500 plus VAT per person
When completing our registration form you will have a tentative place on our programme, a formal place will only be confirmed after we have received FULL payment of the course
No refunds will be issued after a payment is made
For full terms and conditions click here
What if I miss a session?
The FIRST session is mandatory to attend as it will provide the basis for the course and provide an opportunity to meet your peers
The remaining sessions are recorded and we urge delegates to attend the live sessions to ensure you are receiving maximum development from the training
Is this Programme just for GPs?
This Training Programme is open to any role that is considering General Practice Partnership
General
You will receive a certificate at the end of the course
There are over 20 hours of sessions to review and look back on throughout the Training Programme
​When completing our registration form you will have a tentative place on our programme, a formal place will only be confirmed after we have received FULL payment of the course
We are updating our FAQs all the time – please find the latest version here
New to GP Partnership Training
Limited spaces are available, please answer the questions below and a member of our team will contact you for further details and payment. If you have any further questions please contact the team at:
gppartnertraining@outlook.com