The Future of General Practice : Download Your Free Copy Today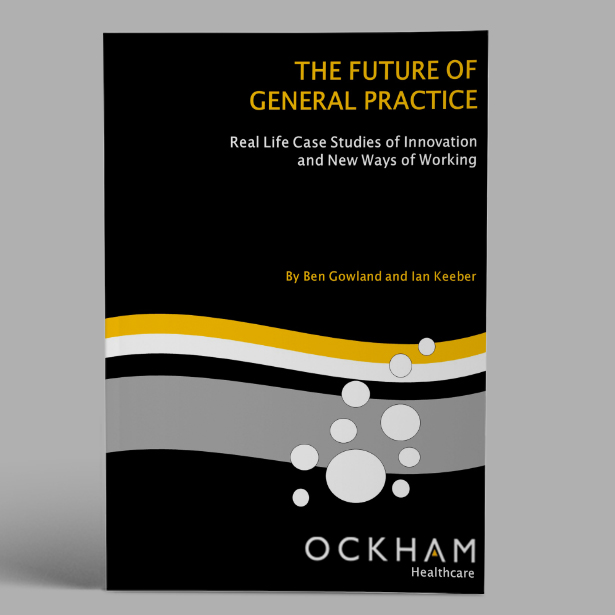 Hard copies of our book have completely sold out, but we are delighted to be able to offer a downloadable pdf version of the book below for free! Introducing new roles, building partnerships, working at scale with other practices and much more is covered, all illustrated with real life case studies.
THE FUTURE OF GENERAL PRACTICE (2016): Real life Case Studies of Innovation and New Ways of Working
GP practices, federations and CCGs will find this book an invaluable resource to help resolve some of the most difficult challenges facing GP practices today.  We present 16 inspiring case studies from across the country to illustrate tangible and significant differences local GP practices have made for their patients and their practices.  We include details of how challenges such as GP recruitment, the relentless growth in demand, and severe financial difficulties have been successfully tackled.  In-depth analysis, practical examples and learning has been captured in an easily accessible format so you can replicate their successes in your practice and your local area.
THE FUTURE OF GENERAL PRACTICE: Real life Case Studies of Innovation and New Ways of Working
If you work in a GP practice, or work with GP practices in a federation or a CCG, this book is for you.  The best actions to take are those proven to be successful elsewhere, and this book provides in depth analysis of 16 real life case studies of places that have made a real difference to the challenges general practice is facing.
Whatever your particular challenge, someone else will have faced it!  Find out how:
A GP practice in Haywards Heath used paramedics to transform the life of their duty doctor
Our Health Partnership, the biggest super practice in the country, persuaded 32 practices to dissolve their existing partnerships and join
Yeovil hospital set up a new organisation and persuaded local GP practices to join
The CCG in Bolton guaranteed income of £95 per head for all of its GP practices
A GP practice in Hampshire changed the way it treated patients with musculo-skeletal problems by using a Consultant Physiotherapist
All of the practices in St Austell in Cornwall merged and completely changed the way they offered services to their local population
A community trust and local GP practices in South Hampshire opened new primary care access centres to tackle the growing on-the-day demand
General practice was transformed in Tower Hamlets as a result of CCG led initiatives
And much, much more
This 2016 book from Ockham Healthcare takes the learning from real life case studies and makes it easily accessible to GPs, federations and CCGs.  As well as providing in-depth information about each of the case studies, the book provides unique insights to support local implementation in your area.  The analysis includes:
10 practical steps for introducing new roles and professionals into general practice
How and when operating at greater scale can help, and how to make it happen
How to introduce new models of care and new ways of working in face of resistance from local GPs
5 benefits for GP practices of developing partnerships with different NHS organisations, and how to build them
Practical, actionable steps for CCGs to support the development of local general practice
And much more
If you want to learn from how others have successfully tackled the challenges already facing general practice today, this book is for you.
Ben Gowland – Director, Ockham Healthcare:
Ben has worked in or with general practice for over 15 years, and currently provides support both to individual PCNs and to groups of PCNs seeking to work together to ensure a strong voice for general practice in the local ICS.  Ben hosts the popular weekly General Practice podcast.   Prior to setting up Ockham Healthcare in 2015 Ben was Chief Executive of NHS Nene CCG, and before that led a GP federation with over 70 member practices in Northamptonshire.
Ian has over 30 years experience in the NHS working across all sectors, including a number of years leading on communication for a GP Federation, a CCG, and latterly Ockham Healthcare.