PCN Clinical Directors Mastermind Programme
Who is this for?
Primary Care Network Clinical Directors who want to increase their influence and impact, get control of their own workload and be successful and thrive in their role as a Clinical Director.
Why have we created this Mastermind Programme?
Being a PCN CD is a tough job. Sometimes it may feel like you are being asked to achieve the impossible. Working across practices who might not agree on what needs to be done, influencing colleagues – some of whom are change-resistant (at best!), managing the competing demands of your day job AND running the PCN can feel overwhelming. It's easy to feel alone, overwhelmed and worried about just how you'll achieve everything that needs to happen.
Your role and responsibilities may be unclear, you may be wondering how you will fit everything in when everything seems important and urgent, and you may feel frustrated with all the changing requirements, new specs and processes constantly foisted upon you – often without warning.
You might also be new to the leadership role, worried that you don't have what it takes and concerned about upsetting people, being misunderstood, and may feel isolated and frustrated trying to achieve so much in so little time.
You may wish you could:
Get a happy and thriving team
Get clear on what you need to prioritise – and what you need to let go of
Get people on board with the changes that need to be made – and take them with you
Work out how to overcome some of the obstacles to getting practices to work together better
Take a more strategic approach to your role, rather than constantly fire-fighting the urgent stuff
Maintain your own resilience and wellbeing – whilst also getting everything done that needs to be done
That's why Ben Gowland (Director Ockham Healthcare and host of The General Practice Podcast) and Dr Rachel Morris (GP, host of the You Are Not A Frog podcast and specialist in team resilience in the workplace) have created this mastermind programme to allow a small group of PCN Clinical Directors to get together to ask the questions that no-one's asking, to get support and advice, and to get some accountability and strategic direction.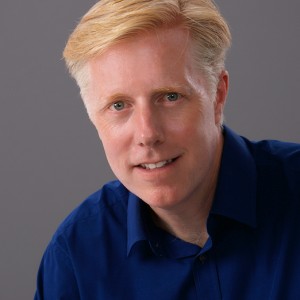 Ben Gowland has extensive experience setting up and working with PCNs, GP Federations and CCGs.  Previously both a CCG accountable officer and Chief Executive of a GP Federation, he knows the unique challenges of leading across systems and practices and understands the frustrations of working in the complex and rapidly changing environment of primary care.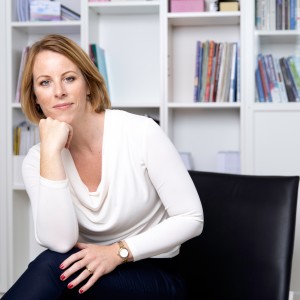 Dr Rachel Morris is a GP turned Team Coach who co-created and delivered the Red Whale Lead. Manage. Thrive! Course and now delivers training for leaders and teams in healthcare to help them manage their time better, increase their wellbeing and change their reaction to stressful events. She created the Shapes Toolkit, a breakthrough collection of coaching and productivity tools that will help you to work better and get a happy and thriving team. She how delivers this to leaders and managers through the Resilient Team Academy online membership and face to face training.
What is a Mastermind Group?
The definition of a mastermind group is straightforward: a group of peers who meet to give each other advice and support. It's similar to mentoring, but has several important differences. First, it has a group of members, instead of being a one-on-one meeting. In a mastermind group, you will both give and receive advice, while in a mentorship, you'll typically be on the receiving end.  It is a "meeting of the minds" in every sense – a place where you can speak the truth and expect it in return.
The mastermind group will help you get a plan together about how to address the difficult questions you are encountering in your role (many of which have no easy answer). In the sessions we'll discuss strategies and share resources and everyone will benefit from the wisdom of the group.
What will I get when I join the PCN CD Mastermind Programme?
We are creating this new mastermind programme exclusively for PCN Clinical Directors in Sept 2021. Places will be limited to a maximum of 12 and by joining you will get:
A 2-hour mastermind group coaching action learning session every 6 weeks (total of 8 in a year) facilitated by Ben and Rachel
Access to a dedicated WhatsApp group
Access to the Resilient Team Academy Online Membership resources and training (webinars, core content, bitesize videos and activities to use with your teams)
And most importantly…
A group of likeminded colleagues in exactly the same situation as you who can offer support, resources, wisdom and encouragement
….so you don't need to feel alone on the journey any more.
More details
We will meet on a Thursday lunchtime every 6 weeks from 13.00 – 15.00pm
The times and dates of the sessions are listed below:
| | | |
| --- | --- | --- |
| Mastermind Session Number | Date | Time |
| 1. | 23rd September 2021 | 1pm – 3pm |
| 2. | 4th November 2021 | 1pm – 3pm |
| 3. | 16th December 2021 | 1pm – 3pm |
| 4. | 20th January 2022 | 1pm – 3pm |
| 5. | 3rd March 2022 | 1pm – 3pm |
| 6. | 28th April 2022 | 1pm – 3pm |
| 7. | 2nd June 2022 | 1pm – 3pm |
| 8. | 7th July 2022 | 1pm – 3pm |
The cost is £1995 plus VAT for a year's membership of the Mastermind Programme.
To apply please complete the short application form below, and return it to ben@ockham.healthcare
If you have any questions please contact Ben ben@ockham.healthcare
It's important that the mastermind programme will work for you – and that you are right for the programme. To apply for one of the limited places please answer the following questions (you can cut and paste into an email – please return to ben@ockham.healthcare )